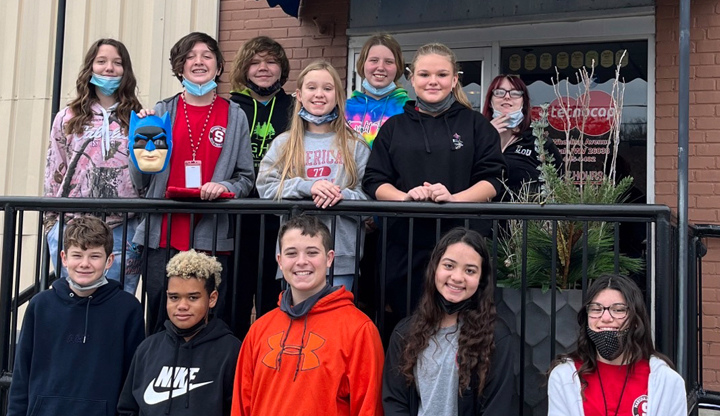 Explore the New Manufacturing is pleased to release the Sherrard Middle School's video submission in the Northern Region What's So Cool About Manufacturing? Student Video Contest. The Sherrard video showcases the metal caps produced by Tecnocap LLC., located in Glen Dale, West Virginia.
The students are competing for three regional awards: Outstanding Creativity, Best Manufacturing Message, and the Viewer's Choice. Visit https://www.exploremfgwv.com/students/student-video-contest.html to view the Sherrard video.
"I absolutely love the What's So Cool About Manufacturing video contest," stated Bricie Brannan. "It allows my students the opportunity to see manufacturing at the most basic levels." Brannan is Sherrard's STEM and Project Lead the Way instructor. "I always love watching their faces when we first step onto the floor."
Participating Sherrard Middle School students: Brynn Williams, KJ Wilkinson, Landyn Roberts, Gage Hull, and Kaylee Alvendia.
"Tecnocap has been involved with various schools and youth organizations in the area for several years," commented Richard Smith, Tecnocap Marketing Manager. "Having the opportunity for Tecnocap to be the subject of the student's video and giving them a view of manufacturing in a local setting is simply an extension of Tecnocap's involvement with the youth of the community." He added, "Tecnocap also gets the chance to show the students that there are good manufacturing jobs available where they live and the products that are produced in Glen Dale are around the world." Participating Tecnocap employees include Carlos Molina, Shears Supervisor; Mike West, Plant Mechanic; and Richard Smith, Marketing Manager.
"Today's middle school students will be tomorrow's workforce in manufacturing in West Virginia," said Program Director Monica Cross, who oversees the Explore the New Manufacturing Program on behalf of the West Virginia Manufacturing Association Educational Fund's efforts to create student awareness and excitement about careers in manufacturing and the training opportunities for these positions in their local areas. "This generation has a real opportunity to have lifelong careers in modern manufacturing environments that will use skills in technology, problem-solving, innovation, and communication."