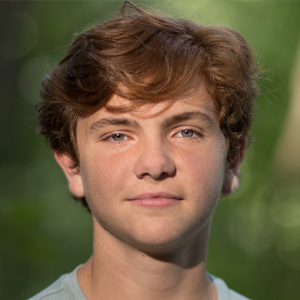 The Explore the New Manufacturing program announced today that Kai Smith has been recognized with an Emerging Elite in Manufacturing award. A senior, Kai attends Oak Hill High School and Fayette Institute of Technology, where he concentrates on his studies in pre-engineering and machine tool technology courses. Kai will receive a $500 award designated for scholarships, certification fees, or specialty equipment. He will also be presented with a commemorative wooden plaque and gift basket featuring products made in West Virginia.
"Kai is an astounding engineer in the making. He is a very attentive and hardworking student who plays a vital role in our simulated workplace as the project manager, which is the lead advisor on all class projects," stated Scott McDaniel, an instructor at Fayette Institute of Technology. "Kai demonstrates superior problem-solving skills which helps him excel in classwork and projects within this program."
Launched in 2020, the Emerging Elite in Manufacturing and Outstanding Industry Educator awards celebrate the skills and dedication of students and educators across West Virginia. "Kai is an excellent candidate because of his efforts in leadership and academics," said Program Director Monica Cross, who oversees the Explore the New Manufacturing program on behalf of the West Virginia Manufacturers Association Educational Fund's efforts to create student awareness and excitement about careers in manufacturing and the training opportunities for these positions in their local areas.
The Emerging Elite in Manufacturing awards recognize West Virginia high school students who have excelled in manufacturing-related technical education and STEM courses. Each awardee demonstrates workforce-ready technical and communication skills critical to successful employee performance.
Kai's award is part of Explore's Emerging Elite in Manufacturing and Outstanding Industry Educator awards. Profiles of all award recipients will be available on the Explore the New Manufacturing website after they have been announced. https://www.exploremfgwv.com/awards