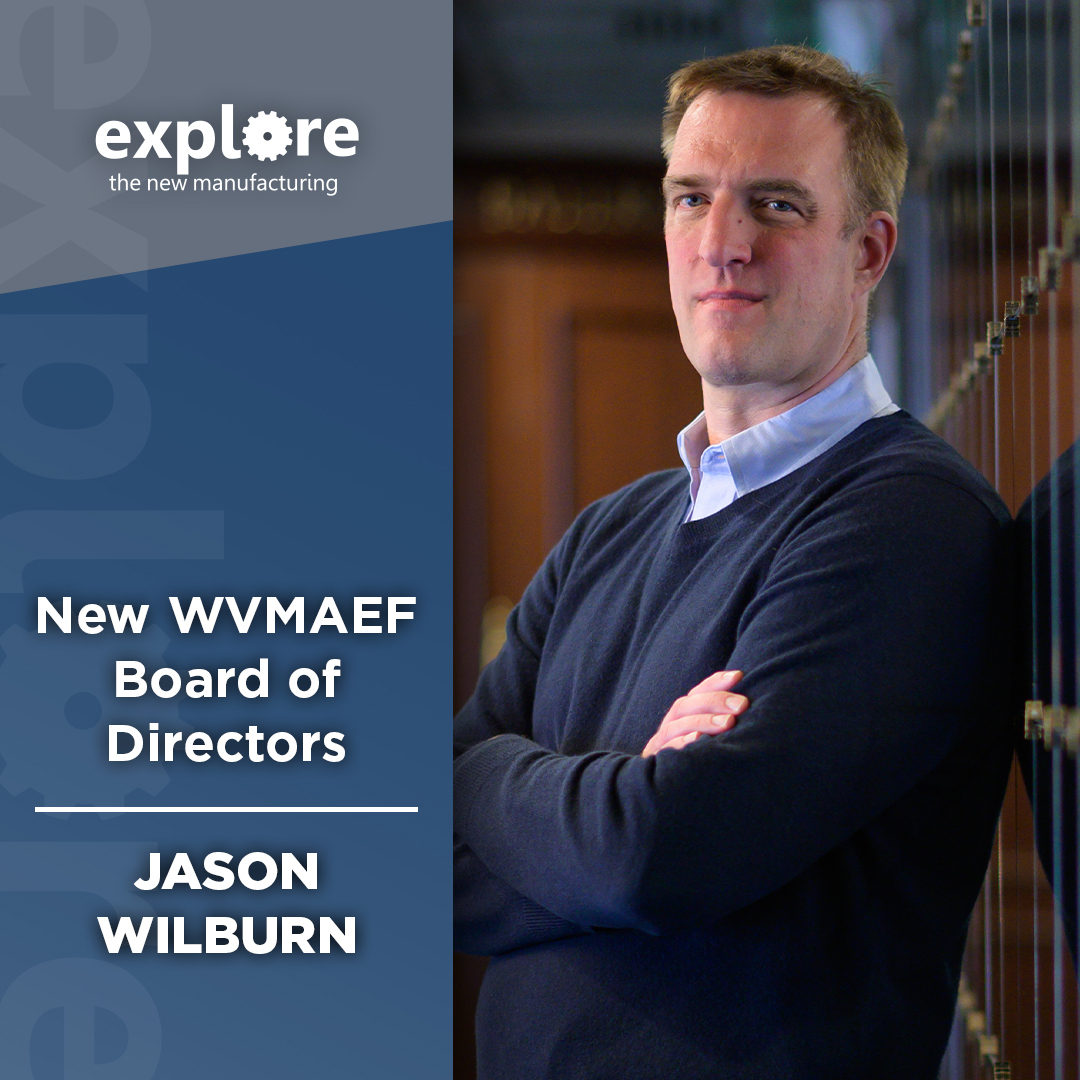 The West Virginia Manufacturers Association Educational Fund Inc. (WVMAEF) announced today the appointment of Jason Wilburn to its board of directors. The WVMAEF Board of Directors oversees an educational outreach program, Explore the New Manufacturing, designed to provide West Virginia middle and high school students with topics focusing on manufacturing career pathways. "We are delighted to welcome Jason to the Board. His diverse industry and board experience will be of great benefit to the Explore Program," said WVMAEF's Program Director Monica Cross.
Jason Wilburn is the co-owner of Paul Wissmach Glass Company in Paden City. "I am really excited to be part of the WVMAEF and Explore the New Manufacturing program because I love manufacturing and I know there are a lot of kids and young adults that will love manufacturing as well if we introduce them to it in the right way," said Wilburn
Wilburn, a graduate of the Pennsylvania State University with a master's degree in manufacturing management, purchased Paul Wissmach Glass in 2021 with his wife Annabelle Javier. The company produces art glass and is only one of a handful of companies in the world that produces large sheets of glass by hand. Wilburn also is the president of Foerster Instruments, Inc., the North American subsidiary of German based Foerster Group, a leading manufacturer and supplier of nondestructive testing equipment.
As a member of the WVMAEF Board of Directors, Wilburn will assist in efforts to build manufacturing and educational partnerships in the Mid-Ohio and Northern Region for the Explore Program. In addition, Wilburn will serve on the Marketing Committee, where he will help efforts to promote the mission of the Explore Program to provide educational activities that enhance skill sets that new employees will need for manufacturing careers.