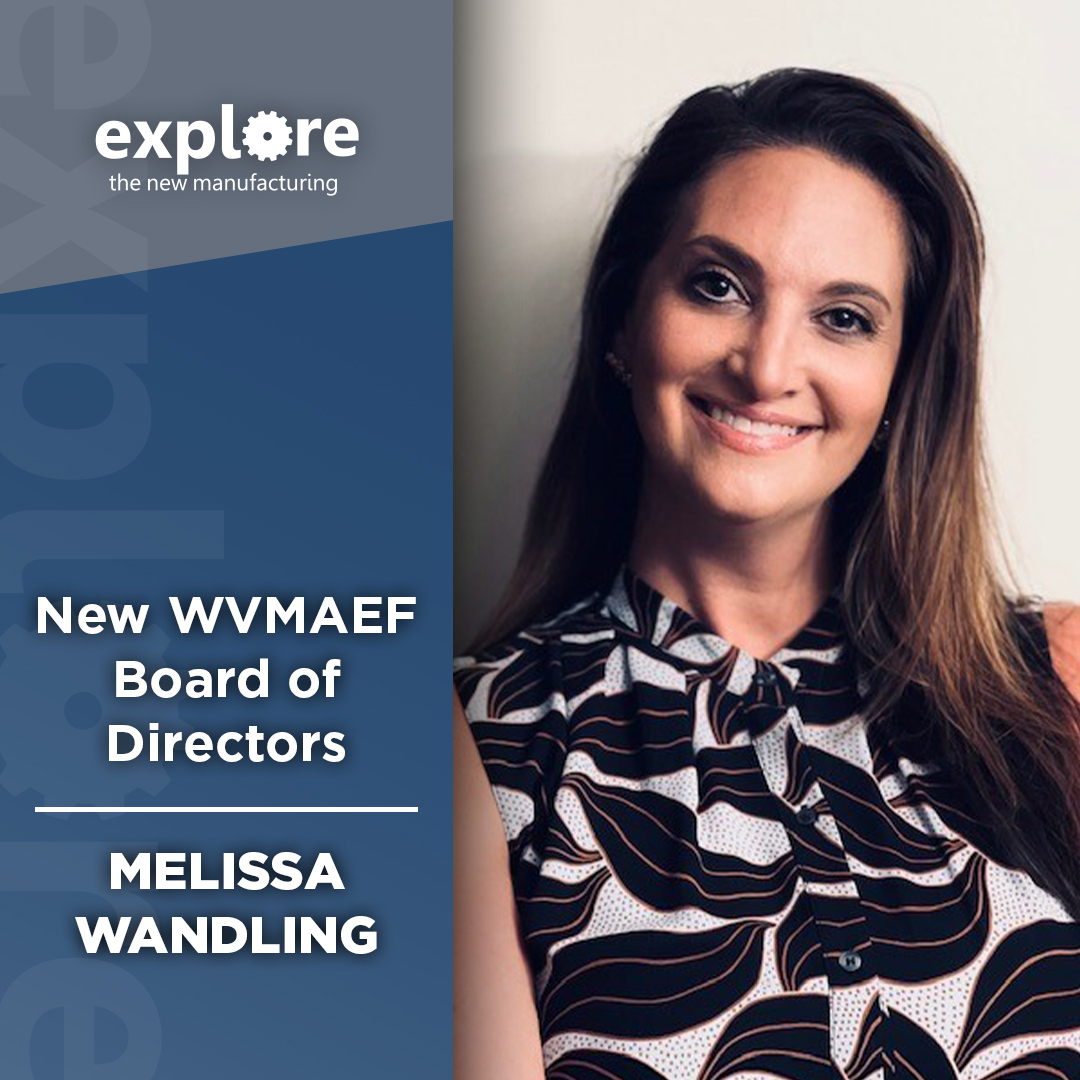 The West Virginia Manufacturers Association Educational Fund Inc. (WVMAEF) announced today the appointment of Melissa Wandling to its board of directors. The WVMAEF Board of Directors oversees an educational outreach program, Explore the New Manufacturing, designed to provide West Virginia middle and high school students with topics focusing on manufacturing career pathways. "We are excited to welcome Melissa to our Board. She brings a wealth of energy and expertise in the HR realm, which was a skillset the Board needed," said WVMAEF's Program Director Monica Cross.
Melissa Wandling is the Director of Human Resources for Solenis, the manufacturer of water treatment products for a broad spectrum of uses, including recreational and industrial water treatment, disinfection, and sanitization. "The programs and opportunities offered by the WVMAEF and Explore the new Manufacturing renew the passion and excitement of manufacturing for everyone these programs reach," said Wandling. "We recently hosted a middle school class to discuss the wide variety of career opportunities available in manufacturing. Watching our teams talk with the students and seeing renewed pride and excitement in what they do was incredible. The benefits of these programs affect everyone involved – the students, the educators, the manufacturers, our communities, and our state – and that is something I am honored to be a part of."
Wandling, a graduate of West Virginia University with a Master of Science degree in Industrial and Labor Relations, joined Clearon in 2007. A skilled human resource professional, Wandling recently earned a Diversity, Equity, and Inclusion in the Workplace Certificate.
As a member of the WVMAEF Board of Directors, Wandling will assist in efforts to build manufacturing and educational partnerships in the Kanawha Valley Region for the Explore Program. In addition, Wandling will serve on the Marketing Committee, where she will help efforts to promote the mission of the Explore Program to provide educational activities that enhance skill sets that new employees will need for manufacturing careers.