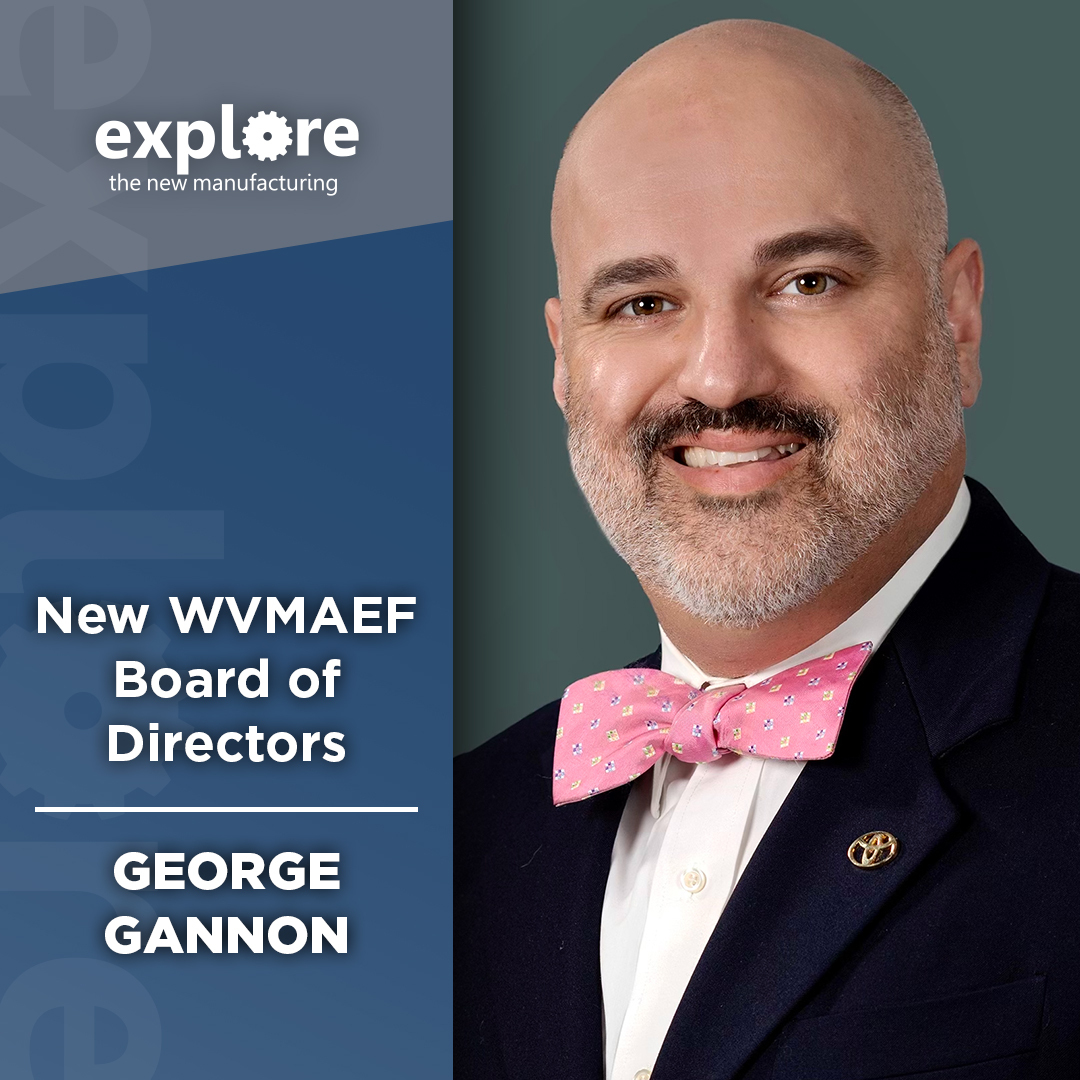 The West Virginia Manufacturers Association Educational Fund Inc. (WVMAEF) announced today the appointment of George Gannon to its board of directors. The WVMAEF Board of Directors oversees an educational outreach program, Explore the New Manufacturing, designed to provide West Virginia middle and high school students with topics focusing on manufacturing career pathways.
Gannon is a Corporate Communications Analyst with Toyota Motor Manufacturing West Virginia, Inc. "I'm excited to be part of the WVMAEF and Explore the New Manufacturing program because education is vital to the future of our state," said Gannon.
"West Virginians are smart, creative people who have an inherent understanding of how to make things. By capitalizing on that innate skill and talent and making certain our young people have the tools they need to succeed, we are doing our part to help the Mountain State unleash its amazing potential."
"Toyota Motor Manufacturing West Virginia, Inc. has been very involved not only with Explore the New Manufacturing programs but also with numerous outreach initiatives to schools across the region," said WVMAEF's Program Director Monica Cross. "We are grateful for their longstanding engagement and are pleased to welcome George to the Board."
Gannon began working at Toyota West Virginia's Buffalo plant in 2021. In his current role, he works with the plant's executive leadership team to help tell the company's story and highlight its positive impact in the Mountain State. He also works with non-profit and civic organizations across southern West Virginia to support Toyota's philanthropic efforts. He previously served as the Communications Administrator for the West Virginia Housing Development Fund. In addition to serving on the WVMAEF Board, he coaches little league athletics and is an active member of Blessed Sacrament Catholic Church. He lives in Teays Valley with his wife and their two sons.
As a member of the WVMAEF Board of Directors, Gannon will assist in efforts to build manufacturing and educational partnerships in the Kanawha Valley Region for the Explore Program. In addition, Gannon will serve on the Marketing Committee, where he will help efforts to promote the mission of the Explore Program to provide educational activities that enhance skill sets that new employees will need for manufacturing careers.