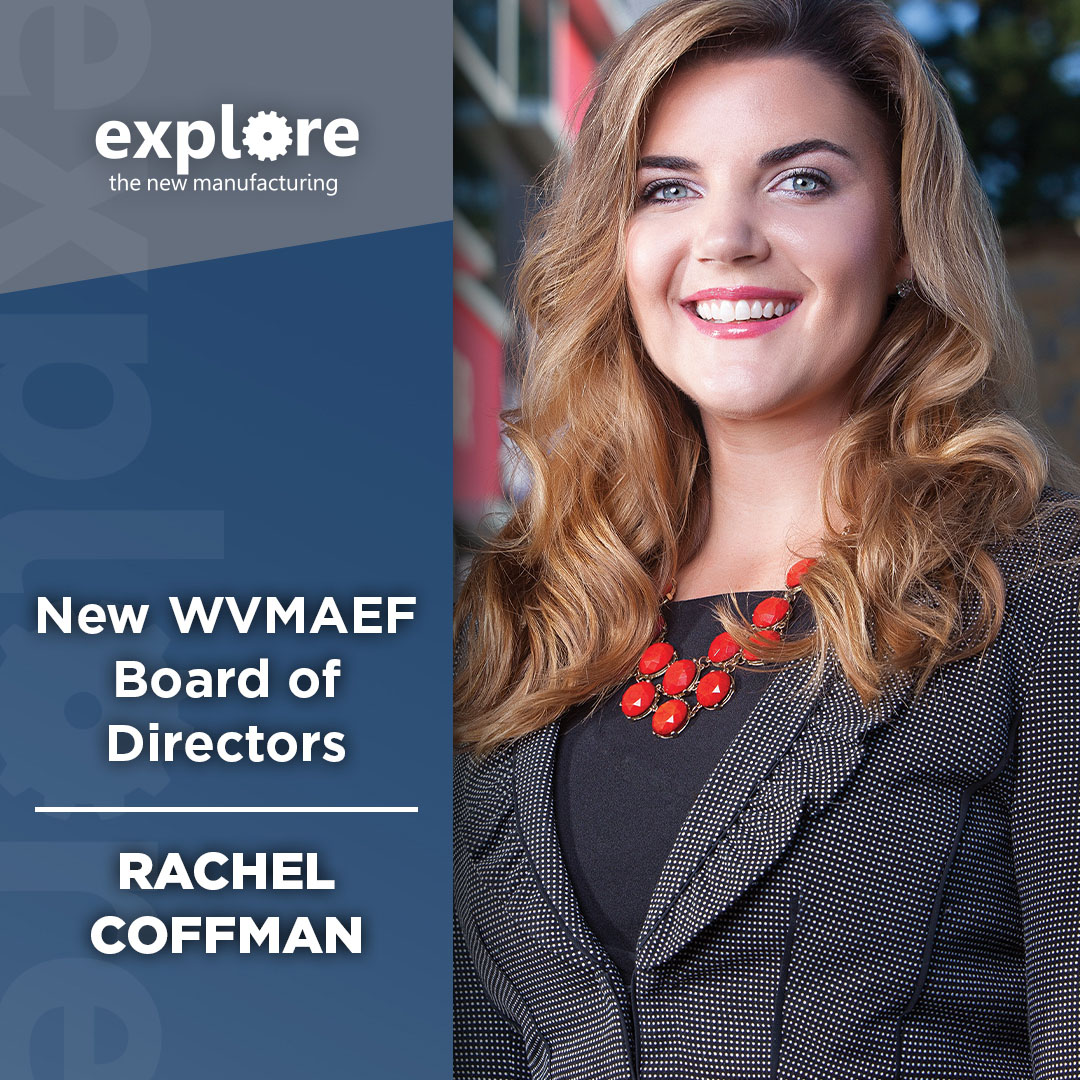 The West Virginia Manufacturers Association Educational Fund Inc. (WVMAEF) announced today the appointment of Rachel Coffman to its board of directors. The WVMAEF Board of Directors oversees an educational outreach program, Explore the New Manufacturing, designed to provide West Virginia middle and high school students with topics focusing on manufacturing career pathways. "Rachel has been a great asset to the Explore Program and the manufacturing industry as a whole," said WVMAEF's Program Director Monica Cross. "We are grateful for the talent and enthusiasm she brings to the organization and are delighted to welcome her to the Board."
Rachel Coffman is president of Coffman Collaborative LLC, a governmental affairs and public relations company located in Charleston. "I am honored to join the board of the WVMAEF and the Explore the New Manufacturing Program because of the amazing work and outreach they do in schools across the state. Educating students about the careers and jobs available in the manufacturing sector reaches a diverse platform of students with an interest in trades, manufacturing technology, chemistry, engineering, and other STEM-related career options. The WVMAEF's programs are also preparing students with vital soft skills to bring into their future workplaces. I look forward to being a part of this organization," stated Coffman.
Coffman, a graduate of the University of Charleston with a Master of Business Administration degree and Marshall University with a B.A. in public relations, launched her business in 2021. Previously, Coffman served as vice president of TSG Consulting, LLC.
As a member of the WVMAEF Board of Directors, Coffman will assist in efforts to build manufacturing and educational partnerships in the Kanawha Valley Region for the Explore Program. In addition, Coffman will serve on the Program Committee, where she will help to ensure the organization's educational outreach is focused on providing activities that enhance skill sets that new employees will need for manufacturing careers.