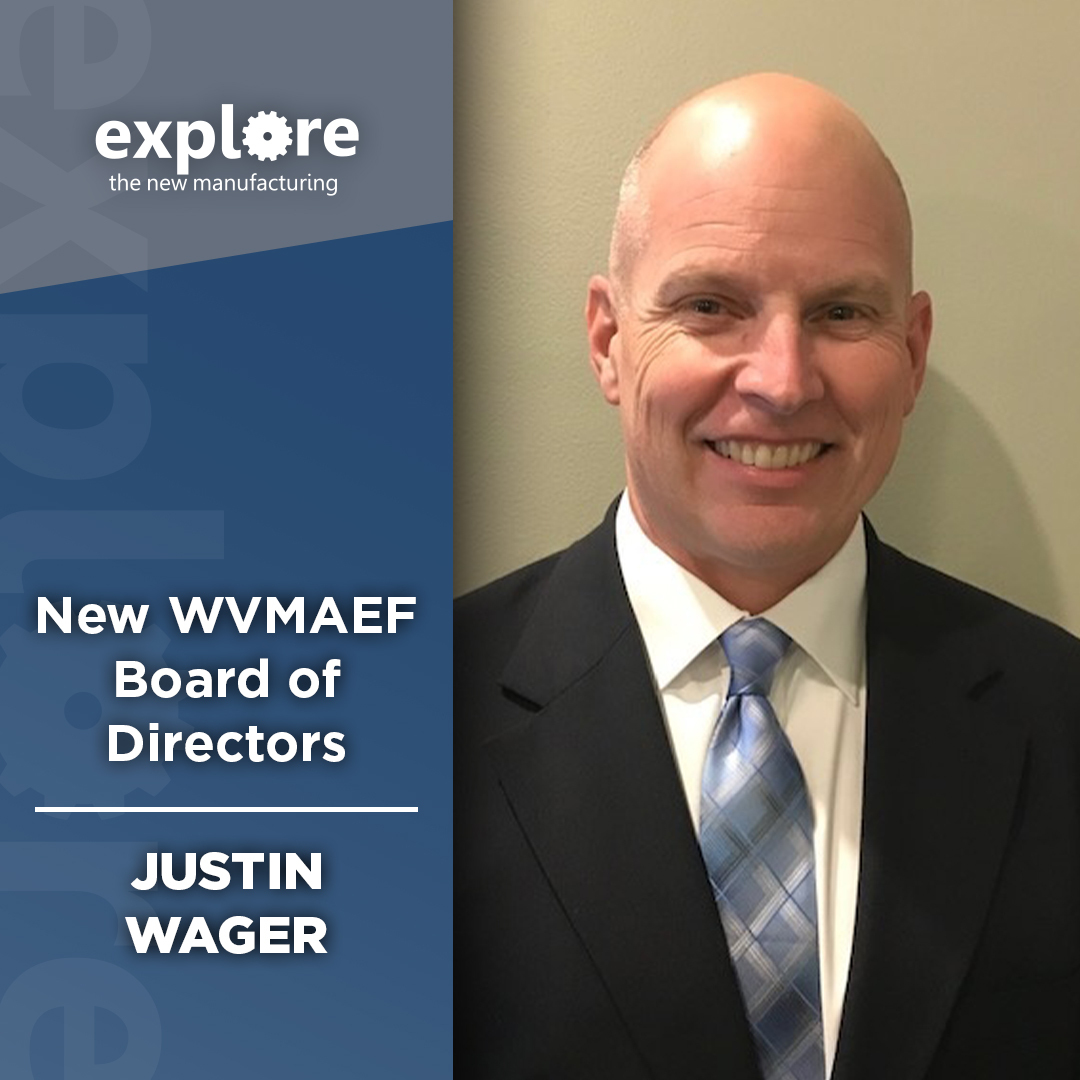 The West Virginia Manufacturers Association Educational Fund Inc. (WVMAEF) announced today the appointment of Justin Wager to its board of directors. The WVMAEF Board of Directors oversees an educational outreach program, Explore the New Manufacturing, designed to provide West Virginia middle and high school students with topics focusing on manufacturing career pathways. "Justin's wealth of experience in industry, education, and workforce development align well with the mission and needs of the Explore Program. We are pleased to welcome Justin to the Board and look forward to working with him in building stronger connections across sectors," said WVMAEF's Program Director Monica Cross.


Justin Wager is plant manager at the Hino Motors Manufacturing USA, Inc. Waverly, West Virginia facility. "I am thrilled to be joining WVMAEF's Explore the New Manufacturing program and getting involved in ways that will help enrich our communities. I look forward to the positive outcomes for all in bridging the gap between our students and the needs of manufacturers," stated Wager.
Wager, a graduate of West Virginia University with a Master of Business Administration degree, joined Hino in 2017 as Vice President of Operations.

As a member of the WVMAEF Board of Directors, Wager will assist in efforts to build manufacturing and educational partnerships in the Mid-Ohio Valley Region for the Explore Program. In addition, Wager will serve on the Program Committee, where he will help to ensure the organization's educational outreach is focused on providing activities that enhance skill sets that new employees will need for manufacturing careers.