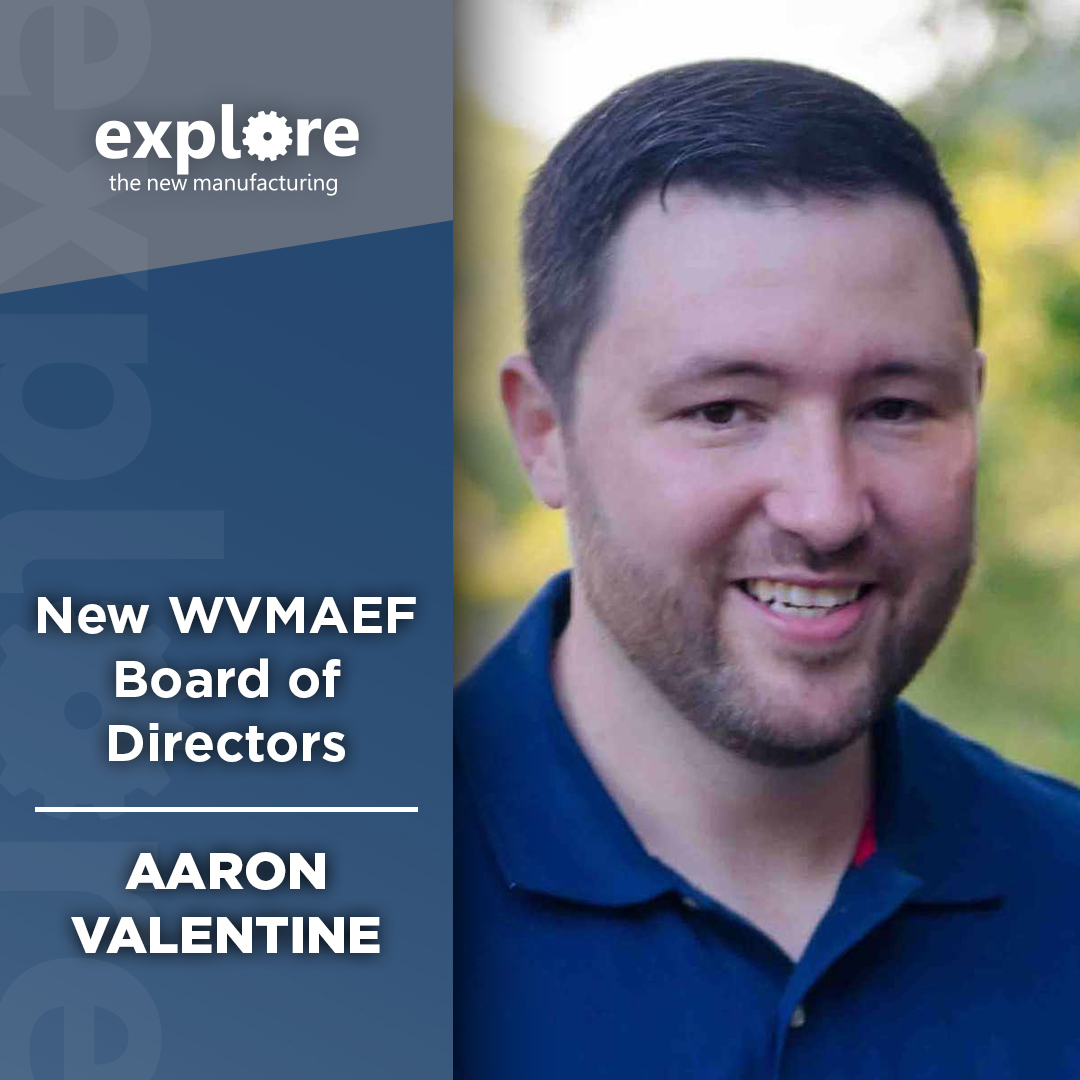 The West Virginia Manufacturers Association Educational Fund Inc. (WVMAEF) announced today the appointment of Aaron Valentine to its board of directors. The WVMAEF Board of Directors oversees an educational outreach program, Explore the New Manufacturing, designed to provide West Virginia middle and high school students with topics focusing on manufacturing career pathways. "Aaron's workforce development and industry experience will be an asset to the organization, and we are delighted to welcome him to the Board," said WVMAEF's Program Director Monica Cross
Aaron Valentine is the plant manager of WVA Manufacturing, LLC. a silicon alloys plant located in Fayette County, West Virginia. "I am thrilled to be a board member for the WVMAEF, which is a program sharply focused on increasing awareness of WV students about the myriad of opportunities available in manufacturing. Through this program, I believe that we can facilitate the partnerships between industry and its future leaders to drive manufacturing excellence and growth in West Virginia," stated Valentine.
Valentine, a West Virginia University Institute of Technology graduate, joined WVA Manufacturing in 2008 as a mechanical engineer. He was appointed plant manager in 2021.
As a member of the WVMAEF Board of Directors, Valentine will assist in efforts to build manufacturing and educational partnerships in the New River Valley Region for the Explore Program. In addition, Valentine will serve on the Program Committee, where he will help to ensure the organization's educational outreach is focused on providing activities that enhance skill sets that new employees will need for manufacturing careers.