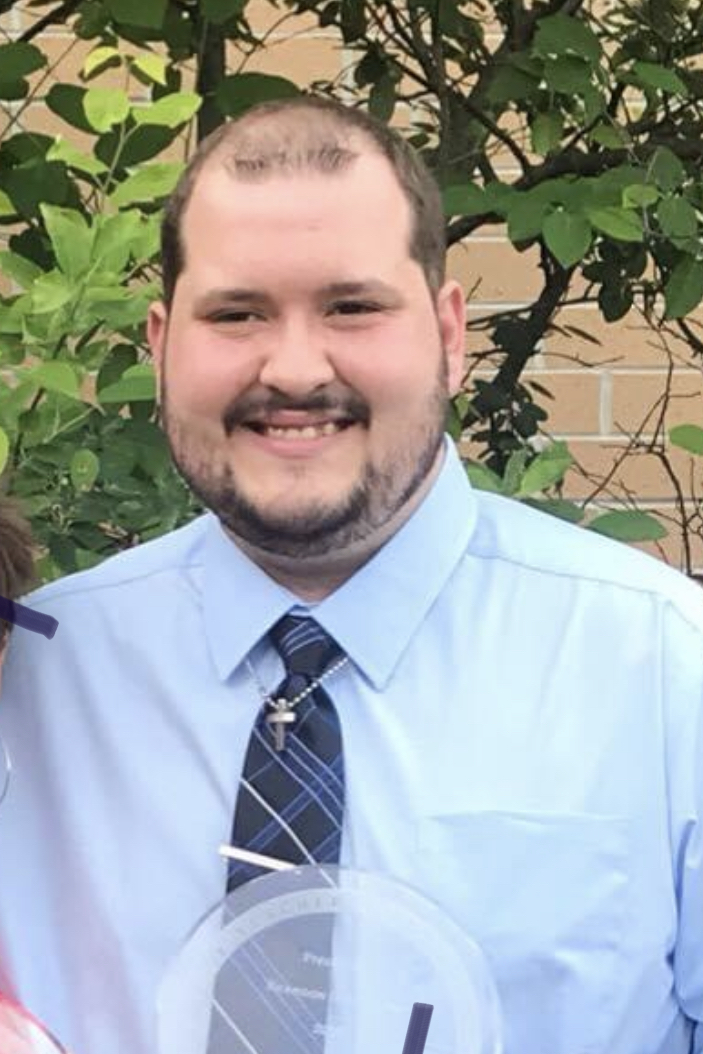 Delbarton, WV, May 17, 2021 – The Explore the New Manufacturing Program announced today that Brandon Cline has been recognized with an Outstanding Industry Educator Award in the high school division for his dedication in the classroom. Cline, a teacher at Mingo Central High School, is a pre-engineering instructor.
Cline will receive a $500 award designated for classroom enhancement. He will also be presented with a commemorative wooden plaque and gift basket featuring products made in West Virginia.
"Brandon is a selfless educator who is committed to a more engaging approach of education. Brandon adopts context over content and restores joy and wonder to STEM. This, in my view, is the way that true STEM teaching and learning should happen—and, not surprisingly, it starts by building a strong relationship with every student, an attribute that Brandon exemplifies daily," Marcella Charles-Casto, Principal, Mingo Central High School.
Launched in 2020, the Emerging Elite in Manufacturing & Outstanding Industry Educator Awards celebrate the skills and dedication of students and educators across West Virginia. "The judges panel was impressed with the engaging learning experiences Brandon utilizes to equip and empower his students. During remote learning periods, Brandon made kits for his student to ensure they were offered equally meaningful hands-on learning opportunities. This speaks volumes about his dedication, and we are honored to recognize Brandon for his steadfast commitment to his students," Monica Cross, Program Director of Explore the New Manufacturing.
OUTSTANDING INDUSTRY EDUCATOR Awardees are making positive impacts in the classroom. Student success is often the result of a dynamic teacher who inspires pupils to work harder to pursue a rewarding future. Awardees have championed students in manufacturing related technical and STEM courses and are involved in the Explore the New Manufacturing or other affiliated programs.
Cline's award is part of the 14-day awards announcement series. Join us daily at noon as the Explore Team rolls out the 2021 recipients of the Emerging Elite in Manufacturing and the Outstanding Industry Educator Awards. Profiles of all award recipients will be available on the Explore the New Manufacturing website after they have been announced. https://www.exploremfgwv.com/awards