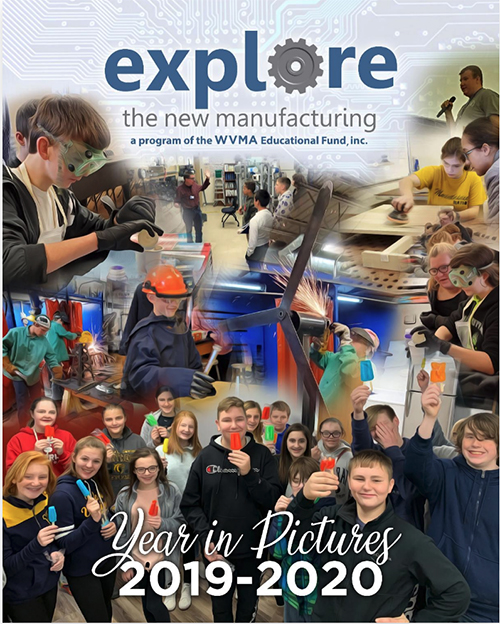 We had fun last year! New schools, new manufacturers, and most importantly participating students enjoyed Explore the New Manufacturing activities.
The Explore Program engaged more than 1,500 middle and high school students across West Virginia. Our efforts would not have been possible without the dedication and support of 52 manufacturers who worked with students and educators to increase the awareness of the industry's career options.
If you're interested in receiving a viewable PDF copy of Year in Photos 2019-2020, send us an email at
explore@wvma.com.