Slide 1

Slide 2
Julie Longsworth, Jessie Sams, Kensie Fisher
Middle School Category

Slide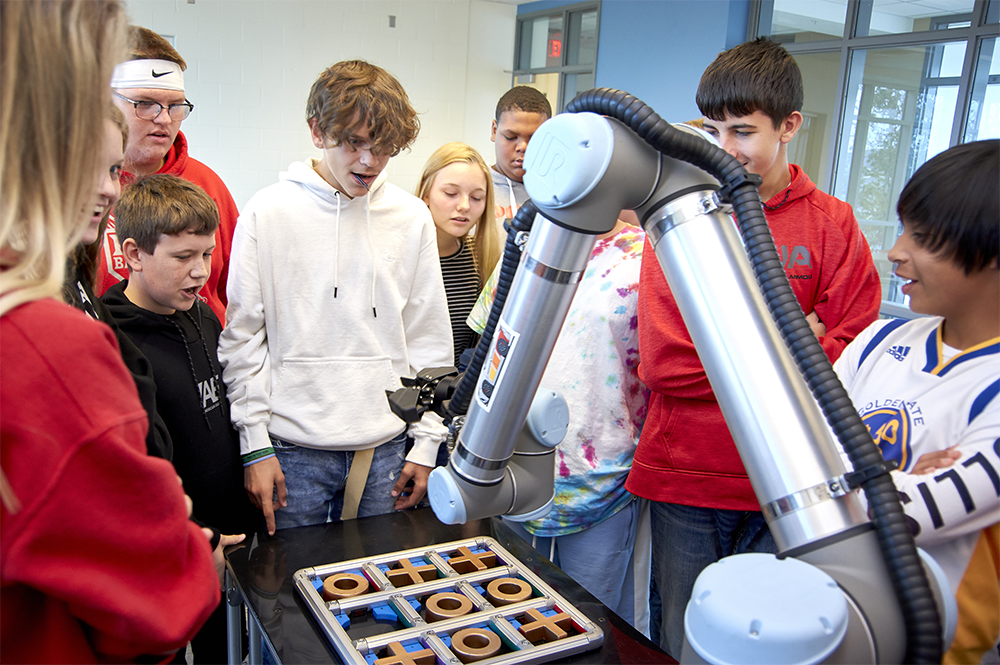 "Principal Fisher, Mrs. Sams, and Mrs. Longsworth have demonstrated excellence during this school year through their dedication to bringing awareness and excitement about career paths in manufacturing in the region." John G. Hudson, Superintendent, Putnam County Schools
John G. Hudson, Superintendent
Putnam County Schools

Slide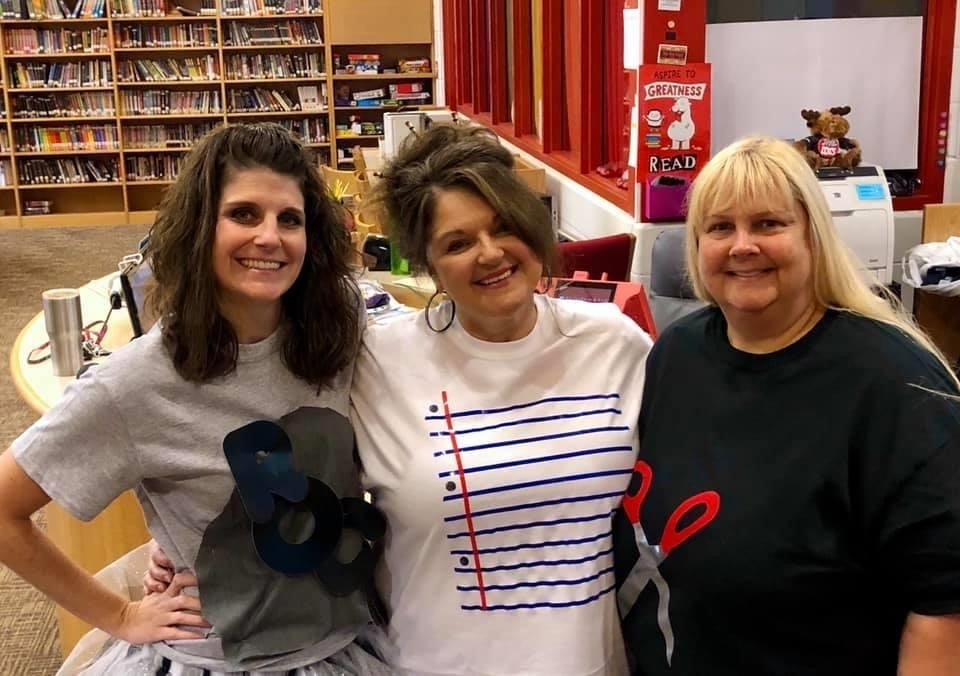 "Putnam County Schools is so excited and honored to celebrate Poca Middle School as the Explore the New Manufacturing's "Outstanding Industry Educator Awardees" for 2020!"
"We would like to especially recognize the devoted individuals and educators involved, Poca Middle Principal Kensie Fisher; Mrs. Jessie Sams, STEM Teacher; and Mrs. Julie Longsworth, Librarian! Their commitment to student success warrants a most deserving congratulations as this was a tremendous achievement!"
Slide 2
Librarian, Good Morning Poca
(morning video announcement/technology class)
Grades 6 - 8


Slide
"Mrs. Longsworth is always so kindhearted and is always happy to share her knowledge with any of the students at Poca."

"Mrs. Longsworth is one of the most helpful people ever! She can basically answer any question you have about technology and has helped me so many times with any computer question that I have had! Mrs. Longsworth is also always making reading not just something we want to do. She encourages us to read more and to expand our interests to relate to academics! She is the best librarian I've ever had!"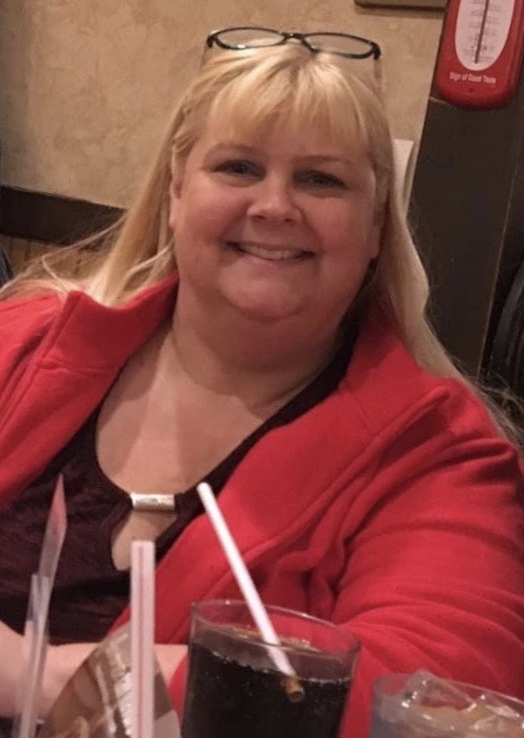 Slide

"Julie Longsworth is an asset to the staff at Poca Middle. You find her on almost every committee and constantly bringing new ideas and opportunities to the students. She is the first to volunteer to ride a PEP bus to ball games, organize activities, or stay after school to help students with academic projects, clubs, or interests. She never misses a sporting event and a chance to be the biggest cheerleader for students whether in their academic pursuits, athletics, or life! Every student deserves a 'Julie' in their corner!"
Lynda Rumbaugh, Director of Adolescent Education
Putnam County Schools

Slide 2
STEM/Technology Teacher
(morning video announcement/technology class)
Grades 6 - 8


Slide

Jessie brings a wealth of technology opportunities to students, getting them involved in so many new ways of learning. She is part of a team of Poca Middle teachers attending conferences in STEM to bring opportunities back to the classroom and to students. She even works with them on an Entrepreneurial Club to make themselves more self-sustaining in their purchase of additional equipment and materials. She brings her math background to her STEM/Tech Ed. position, and she pushes students to work through problem based and project-based learning."
Lynda Rumbaugh, Director of Adolescent Education
Putnam County Schools

Slide
"Mrs. Sams makes learning new technology and programs interesting and fun. The manufacturing video project taught me many skills I will use later, and it taught me about a manufacturing industry I didn't know anything about."



"Mrs. Sams is an amazing teacher who always tries to make classes fun for us. She comes into class with a great and helpful attitude! She makes Tech Ed fun to learn more about. She has helped me understand how technology can work in so many different ways. She's a wonderful teacher and person. Poca is lucky to have her."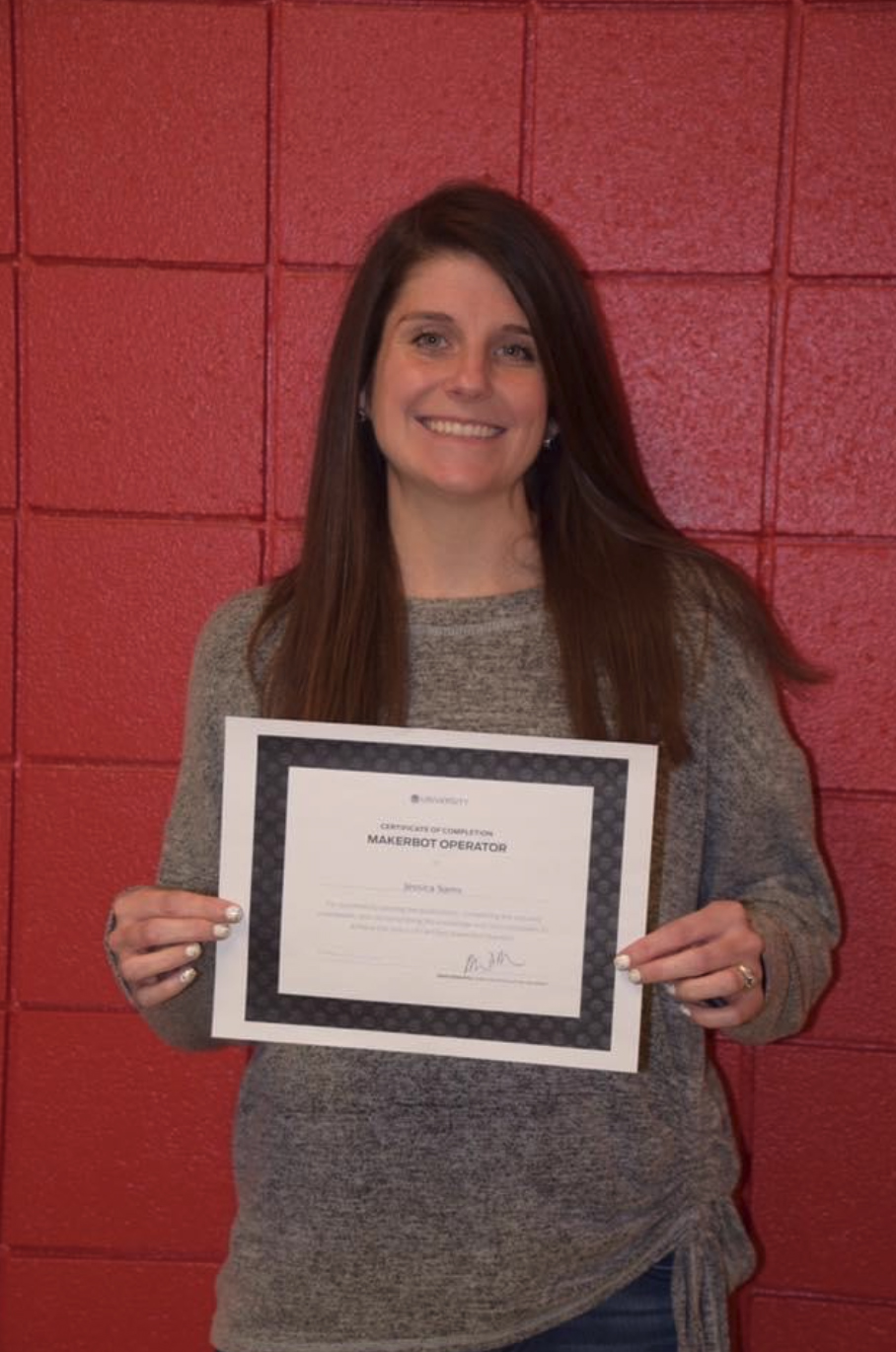 Slide 2
Principal, Poca Middle School
Grades 6 - 8

Slide

"Kensie is such a student-oriented leader. She works hard to bring opportunities for success to each one of her students by helping them to recognize their interests, providing them the opportunities to grow, and always looking for new and innovative ways to reach students. Together with her STEM team and staff, she has developed a Maker Space room for all teachers to utilize in their core curriculum and continues to work towards building an online platform for building their career portfolios and presenting them their 8th grade year. She provides the teachers with the professional development needed to continue to build STEM lessons within the content of each core classroom."
Lynda Rumbaugh, Director of Adolescent Education
Putnam County Schools

Slide
"Mrs. Fisher is always very kind and encourages all of the students at Poca to be the best student they can be!"

"Mrs. Fisher is a great principal! She and Mr. Pauley, her assistant, are always putting students first! They are both wonderful people that help our school in any way they possibly can! Mrs. Fisher always helps us out, and she is always there for each and every one of us when we need her. She is very underappreciated. She does a super job running our school, and I am glad that she was my principal for the two years of middle school at Poca that I attended."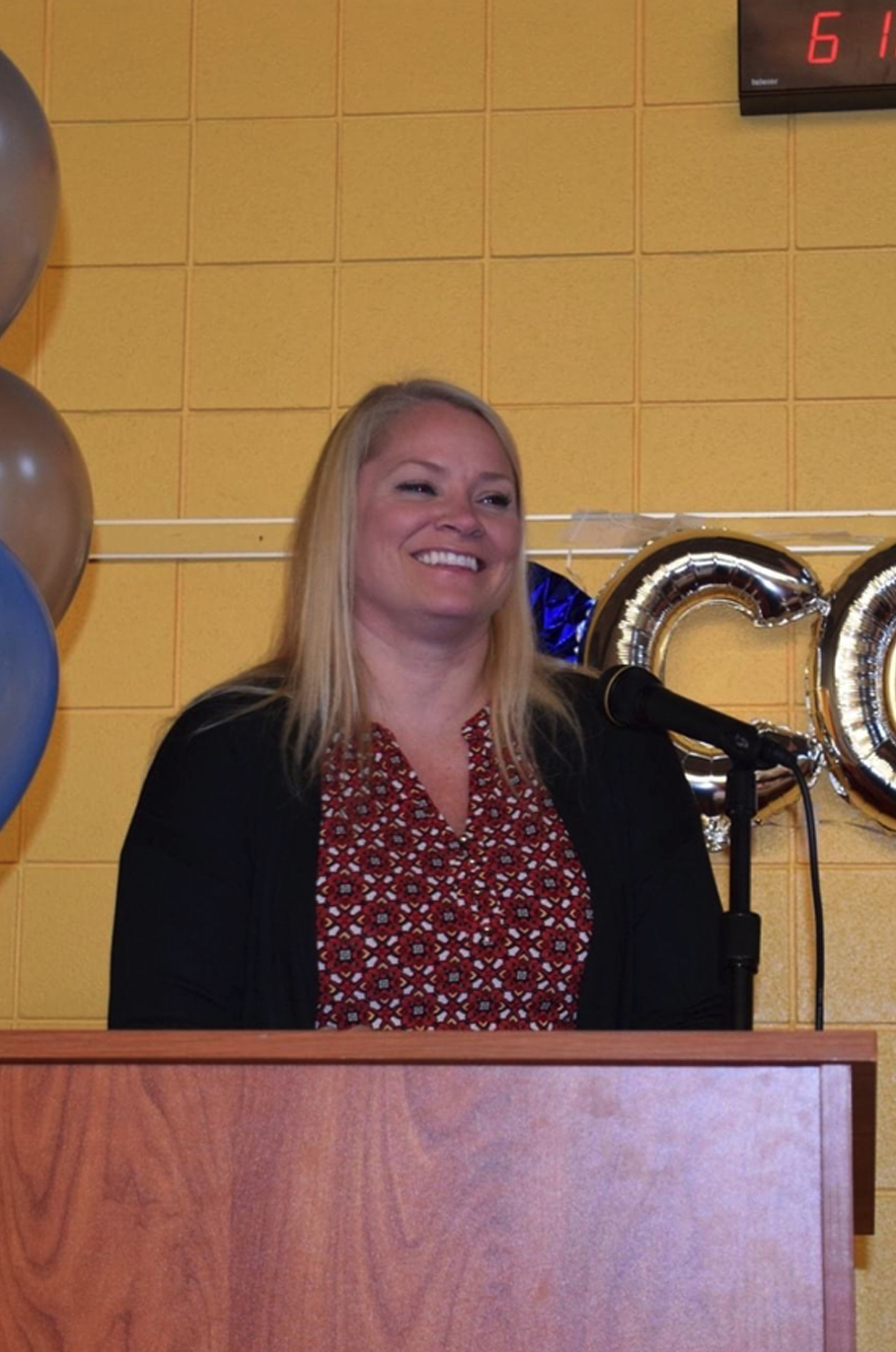 Slide

"On behalf of the WVMAEF board of directors, I want to congratulate Poca Middle School for their tremendous dedication to their students. One excellent example was Poca's 2020 submission to the West Virginia What's So Cool About Manufacturing? Student Video Contest. The students did a great job creating their video about Blenko Glass. Congratulations Poca Middle School!"
Marvin Woodie, VP Field Operations
Conn-Weld

Slide