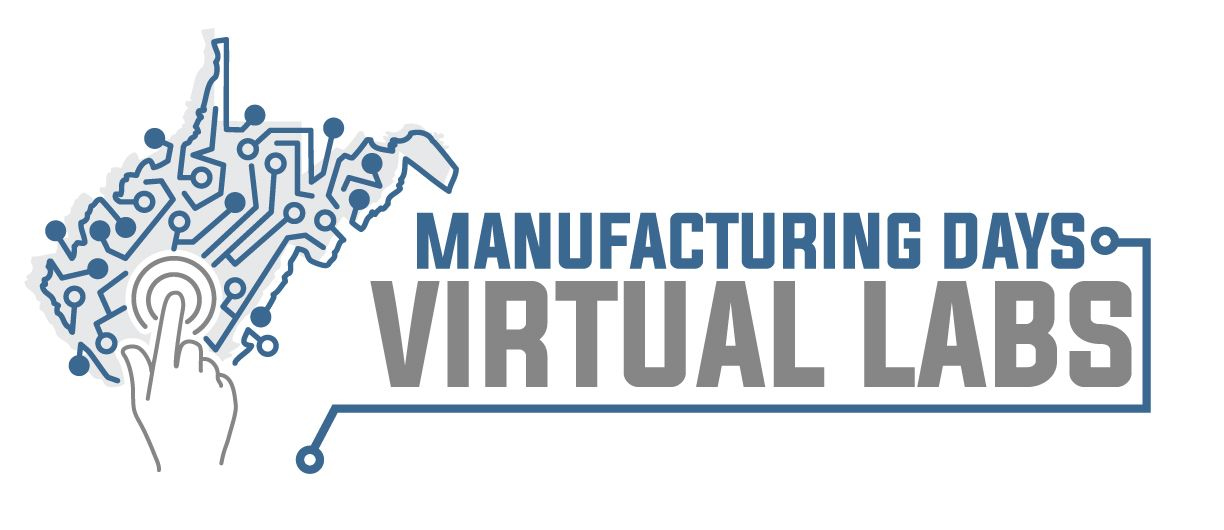 Designed for 7th and 8th grade middle classrooms, both in-person and virtual, each MANUFACTURING DAY VIRTUAL LAB is a snapshot of one company's manufacturing process, its products, and the employees who make it all happen. The series has been developed to meet West Virginia education curriculum objectives.
Starting in October, a new lab will be released monthly during the 2020-21 school year. Educators are encouraged to sign up for the entire series. There are fun contests and prizes for participating classrooms. We understand that some teachers may elect to take part only in labs that focus on their local region.
Each lab will consist of a 50-minute video, focusing on employees and the career skills they need for their jobs. A lab demonstration by the manufacturer will be included, with an optional hands-on activity using everyday household items. We will provide all lab instructions in a study guide so students can complete the lab on their own or as a class group. Some videos feature an optional Q&A session with the lab host.
Fun contests will be available for participating classrooms.
GUESS THE MANUFACTURER – Pre-lab contest. Each participating classroom will be entered into a drawing for a $100 gift card.

Two drawings will be held. The fall drawing will be held in December, and spring drawing will happen in April.
VIRTUAL LAB SNAPSHOT - Teachers who submit 5 photos per lab will be eligible for a $100 gift card for classroom supplies.

Two winners will be selected.

The fall winner will be selected in December, and spring winner in April.
WV MADE SCAVENGER HUNT - An optional class learning experience for lab participants. The prize is a $100 gift card for classroom supplies. Two winners will be awarded based on the number correct answers.

The fall winner will be announced in December, and spring winner in April.
GRAND CHAMPION LEADERBOARD - All classrooms contest participants will receive points in the Grand Champion Race.

The Grand Champion will be awarded in May.

Winning classroom will receive a $250 gift card for classroom supplies.
What is the purpose of the Explore the New Manufacturing Program?
The Explore Program is committed to increasing the number of West Virginia students completing career paths that support the state's manufacturing industry. We believe it is important our student educational opportunities are fun, exciting, and build awareness about the diversity of available career options. It is essential for us to forge strong collaborations between manufacturers and educators to help student discovery and understanding of manufacturing careers.
How does the Explore program do this?
Will the program be able to continue this outreach during the pandemic?
Why is this so important in the middle of a pandemic?
How is this beneficial to manufacturers?
What will the fall programming look like?
What will be involved for participating manufacturers?
Isn't this a lot of work for participating manufacturers?
What equipment, materials, or resources will your company need to participate in Manufacturing Days Virtual Labs?
What will the Explore Program need from manufacturer partners prior to their Manufacturing Day?
What are the most critical pieces about hosting a video?
What doesn't matter for a virtual presentation with middle school students?