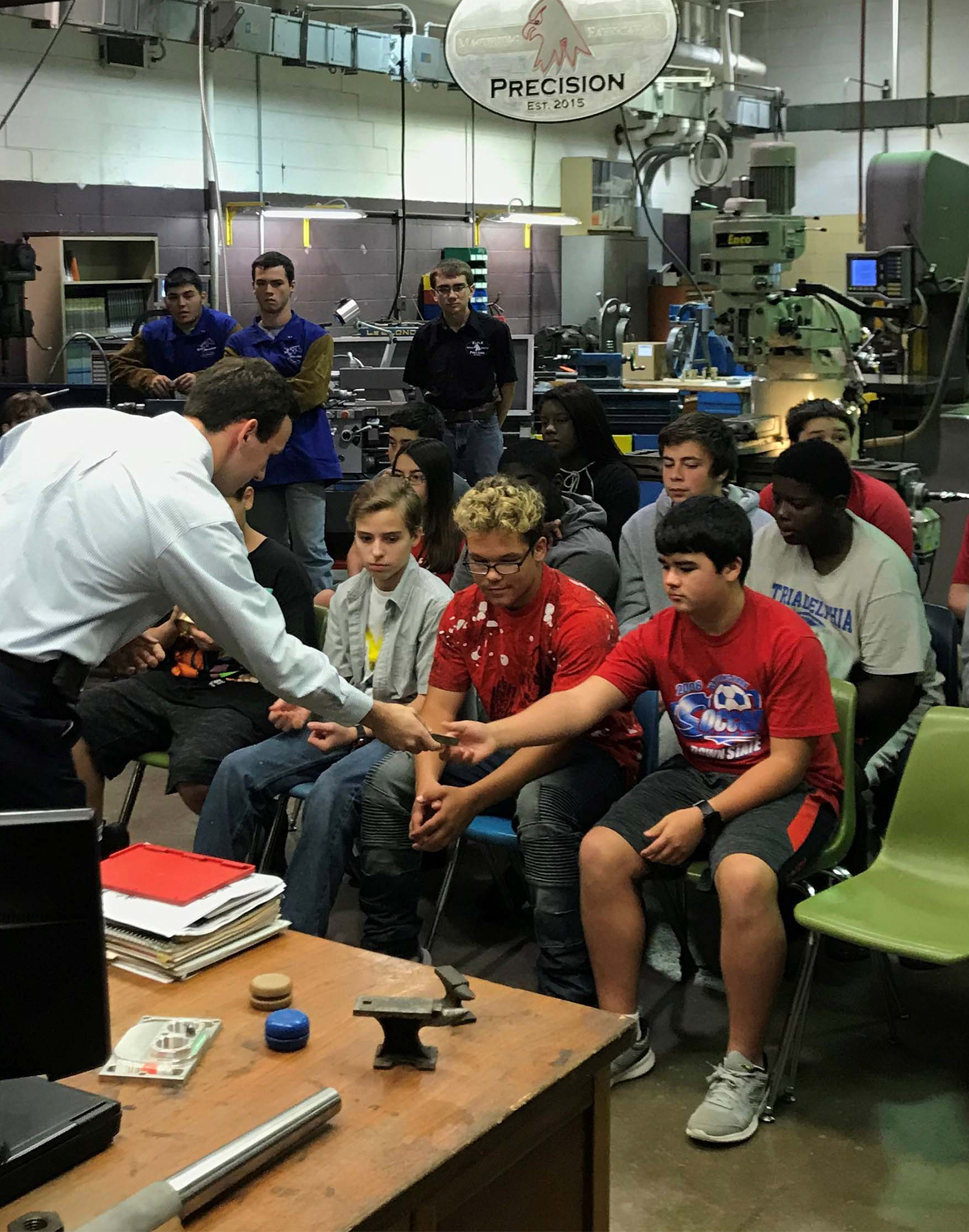 What are Explore Academies?
For Students
Each Explore Academy invites students from area middle schools to participate in a day to learn more about manufacturing careers.
With the help of companies
Middle school is an important time when students start thinking about their future. They start selecting courses and programs in high school that will give them skills to use in careers.

The Explore Academies are a great tool to help students look at some of the career options close to home.
Get in touch
If you would like to learn about the Student Video Contest, please contact us at 877-342-0161 or email tom@wvma.com.