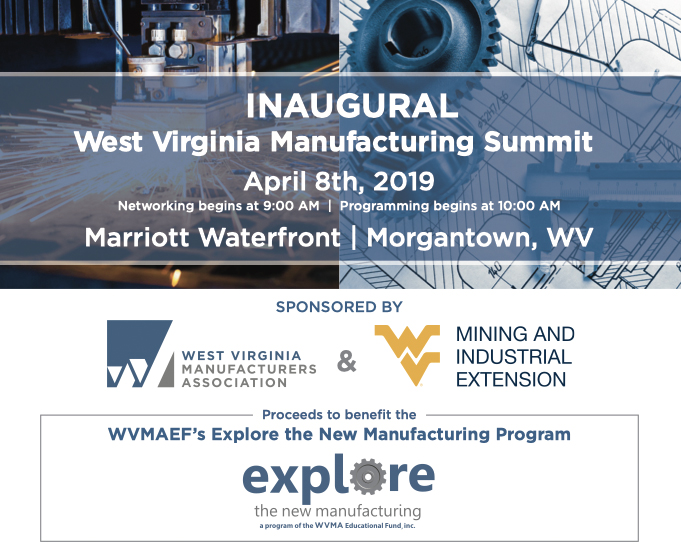 April 8th, 2019 | Marriott Waterfront | Morgantown, WV
Networking begins at 9:00 AM | Programming begins at 10:00 AM
---
The Purpose of this Summit is to:
• Showcase the diversity, heritage, and progressiveness of WV manufactured products.
• Bring together manufacturers to discuss common problems, find resources to assist, and support each other with stronger relationships.
• Provide programming specific to the needs of manufacturers.
• Network with other manufacturers and affiliated companies to cultivate strong statewide manufacturing development.
COST: $75 per attendee
Register for the Conference